Starscape customer Cre8tive Rooms of Guildford created this split star ceiling with our Infinity system. The firm offers a range of products and services, embracing not only Home Cinema, Audio Visual Systems and Home Automation, but also Home Golf Simulators, Multi Sports and F1 Simulators.
A solid beam separates the ceiling into two bays, so Infinity panels were re-sized for a neat fit, with each bay having 8 panels and its own twin-port MiniLED 600 light source. The MiniLED600 can illuminate up to 12 panels and is a compact unit which doesn't require much space, and for anyone who is simply after a classic twinkling starry sky it's a very economical choice.

However, it shares the same optical port as its more sophisticated brother – the MiniLED750 DMX light source – so there's always the option of upgrading at a future date if a customer develops a craving for colour and blingy effects like shimmer and strobe.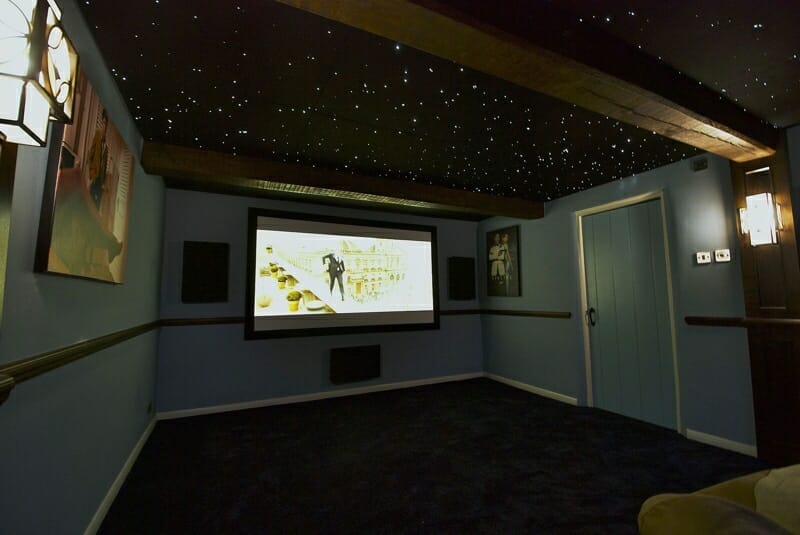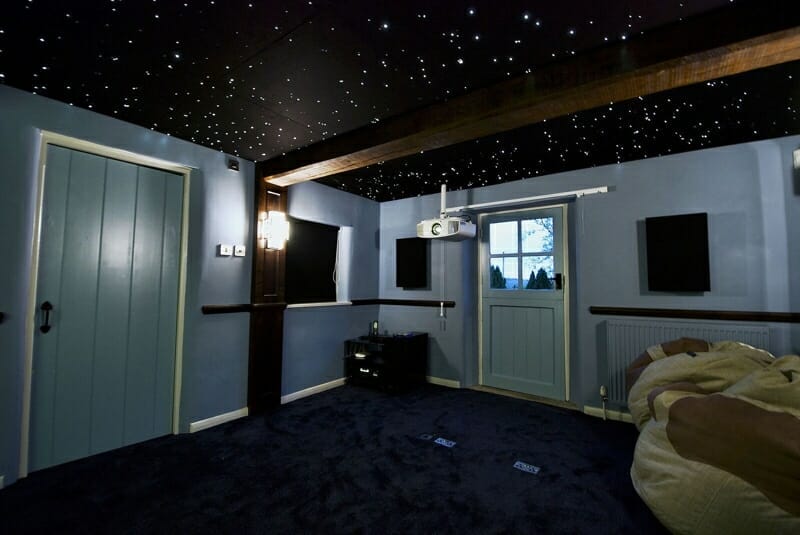 No stars in this games room, but effective use of LED tape above the perimeter bulkhead to add drama to the environment.