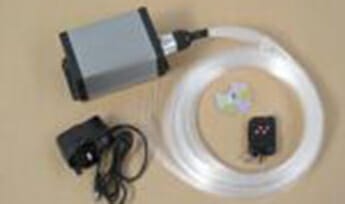 If you prefer to do the work yourself we can offer a range of standard or bespoke star kits. Making your own star display or other decorative lighting effect is not complicated, and most of our kits go to homeowners who are installing fibre optics in their own bedrooms or bathrooms.
At the heart of the system is the projector or light source which illuminates the fibres (These are also sometimes known as "light engines"). All our light sources are now based on super-economical LEDs and we have versions available that change colour, twinkle, dim and even strobe.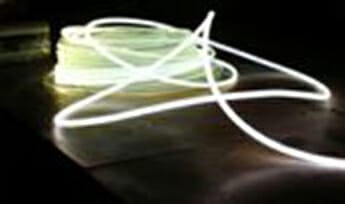 We stock several types and sizes (diameters) of Polymer (pmma) Optical Fibre and solid core light guide, including: end-emitting fibre, multi-strand side glow fibre, solid side glow fibre, sheathed fibre and sparkle fibre.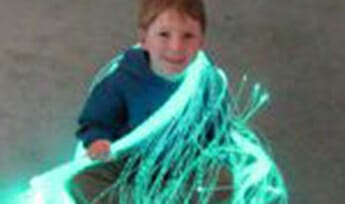 While conventional optical fibres are designed to take light from a lamp to their tips with as little "leakage" of light as possible, the fibre optic tails in these kits are of a type which allows light to escape along their length, creating glowing flexible strands. The result is an effect which can be both stimulating and relaxing.
Fibre Optic Deck Lighting We offer a range of standard decking kits, but if none of these suit your requirements we'll happily make up a custom kit.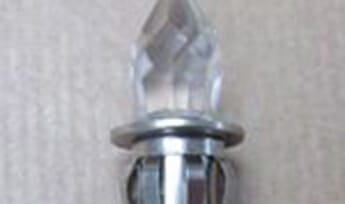 End fittings for our fibre give flexibility to your approach and in some cases a more finished effect.
Crystal fittings are easy to install and create an instant 'wow' effect to any ceiling. We have a custom made sheathed fibre (10 strands of 0.75mm) to transmit the light and the crystals have an expandable gripper round the body to facilitate easy fitting.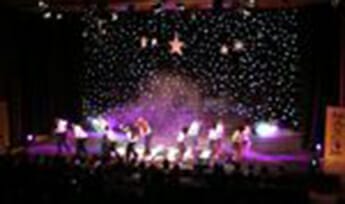 We have been manufacturing top quality star cloths for the last 16 years. Our fibre optic star cloths have been used round the world in theatres, schools and major entertainment events.