Thanks to Ross Dark of Dark Electrical, Newport, Gwent, for sharing these great photos of a Galaxy installation in a swimming pool room.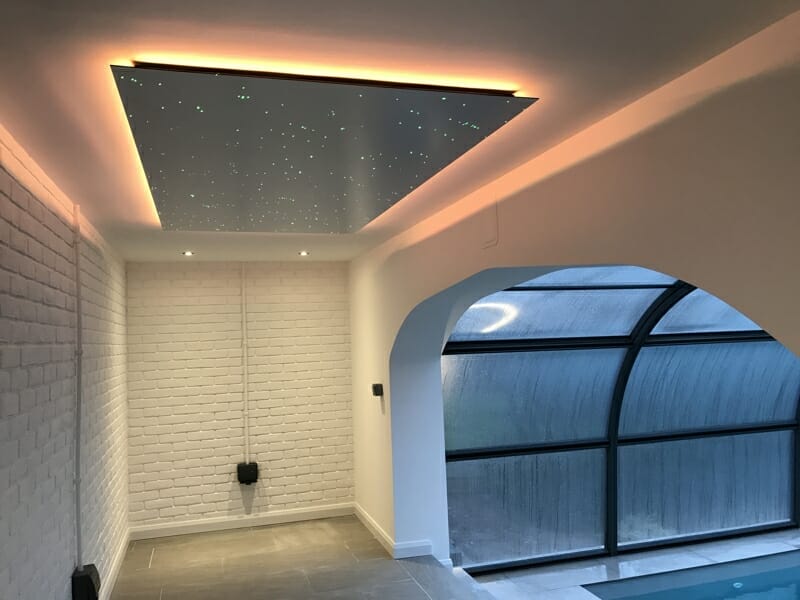 The star panel is a Galaxy 300 (300 mixed diameter star points) which are powered by a single MiniLED500 light source with the colour wheel fitted. RGB colour changing LED tape provides the edge lighting.
The panel is actually a white sating finish, the camera makes it look dark. The light source could be located directly above so the panel was supplied with a short 2 metre tail. If necessary you can locate the light source up to 12 metres from the centre of the panel.