In the spring of 2012 we were approached by the costumes department of the London Olympics who wanted to experiment with some samples of solid core light guide.
The experiments clearly went well, since they subsequently came back and placed a very substantial order for 3mm and 6mm versions of this sideglow fibre.
We had no idea what they were planning to do with the fibre, so throughout the opening ceremony we were scanning the activity to see if we could spot our fibre in use.
Finally, there was no mistaking the techniques used to create the glowing wings of the bicycling "doves", and we were delighted to see fibre optics being used in such a high profile event.
So, as you can imagine, we were very pleased to receive these photos from David Handley a few months after the Games.

The games organisers donated several sets of costumes to Oxfam. These were distributed to various Oxfam shops around the country for sale.
Among the items were ten sets of the Dove wings. These were put into a Silent Auction in the Henley on Thames Oxfam shop, with a reserve price of £250 per pair. David was one of the successful bidders and so is now a proud owner of one of these iconic items.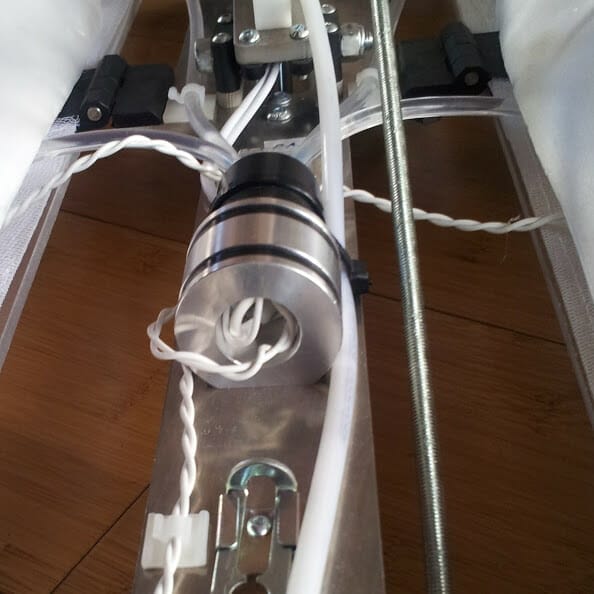 David had approached us for help in sourcing a suitable battery to power the LED which lit the fibres, and although we hadn't been involved in the light source element of the project, we were glad to point him in the direction of some battery specialists.