Our customer Filipe Sequeira wanted a fresh and different look to his new dental practice in Belford,
Northumberland. Filipe installed the star ceiling himself and commissioned a local joinery supplier to make a coving profile to conceal the LED tape.

The result is a relaxing and visually attractive workspace for both the dental team and patients.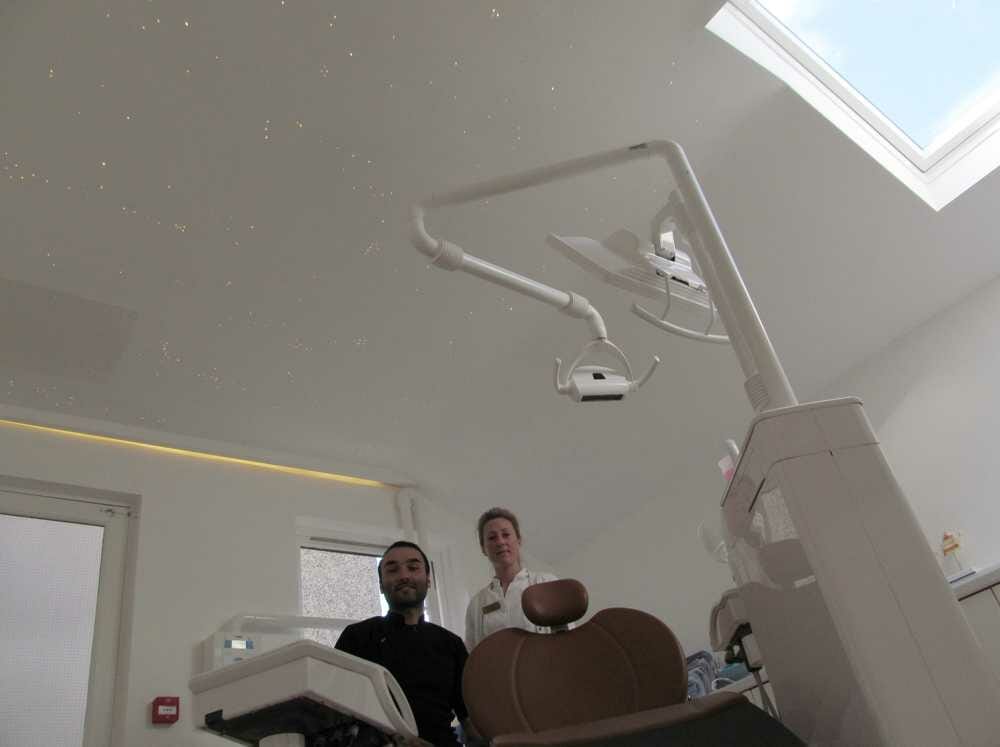 As with all fibre optics, photography is challenging.
The roof window makes the surgery lovely and light but does create havoc with the camera exposure.
The star ceiling is actually very bright and does distract one from the job at hand. I should know as I was a patient!
JD – Starscape